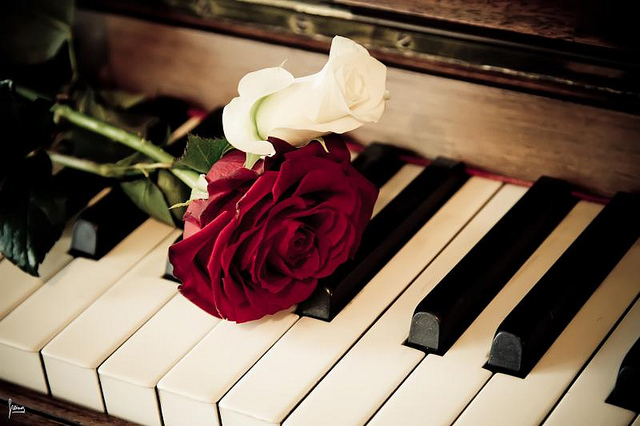 Elías and Nina Grapa began their professional career as pianists at the SODRE (Servicio Oficial de Difusión Radioeléctrica), the most important musical institution in Montevideo, Uruguay. Shortly thereafter, SODRE granted them a scholarship in order to broaden their piano studies at the Juilliard School of Music in New York. After a few years they decided, without disrupting their piano professional careers, of course, creating an institution that might support and promote talented young musicians in all music fields. This is how Conciertos Grapa was created, with the aim of bringing to South America and Latinamerica many young pianists, violinists and cellists, many of them from Russia. The success was quite extraordinary, and all entities that participated and collaborated in those tours, still remember many of these great young talents. Thereafter, Conciertos Grapa continued developing its activities, organizing several artistic tours for renowned pianists such as Andras Schiff, Radu Lupu, Lang Lang, Ivo Pogorelich, Barry Douglas, Sergio Tiempo, etc., violinists like Joshua Bell, Vadim Gluzman, Gidon Kremer, Nadja Salerno Sonnenberg, Sarah Chang, etc., the cellists Mtislav Rostropovich, Mischa Maisky, Boris Pergamenschikow, Natalia Gutman, Natalie Clein, etc., the trios Prague Guarneri, Swiss Piano Trio, etc., also quartets, like Philharmonia Quartet Berlin, American String Quartet, etc., chamber orchestras like Kremerata Baltica / conductor and soloist: Gidon Kremer, the Orpheus Chamber Orchestra / Soloist: Radu Lupu, the Israel Chamber Orchestra / Conductor: Yoav Talmi / Soloist: Alon Goldstein, the Stockholm Sinfonietta / Conductor: Okko Kamu / Soloist: Stefan Arnold, Camerata Academica Salzburg / Soloist: Boris Pergamenschikow, etc., symphony orchestras such as Chicago Symphony Orchestra / Conductor: Daniel Barenboim, Berlin Philharmonic Orchestra / Conductor: Claudio Abbado, La Scala Philharmonic / Conductor: Riccardo Mutti, Pittsburgh Symphony Orchestra / Conductor: Mariss Jansons, Oslo Philharmonic Orchestra / Conductor: Mariss Jansons / Soloist: Gidon Kremer, Russian National Orchestra / Conductor: José Serebrier / Soloist: Nelson Freire, Orchestre Philharmonique de Radio France, etc., and even opera companies such as Kirov Opera Company, Virginia Opera, Harlem Opera, etc.
Carlos Grynfeld joined Conciertos Grapa in 1990, and since then he has worked in all of the company work areas. He has developed new networks of contacts with artists, orchestras, theaters and presenters, bringing a new boost to the company, now being its General Director.
Today Conciertos Grapa, in a new stage as CG Management, exhibits an authentic desire for continuity and excellence in overcoming those goals that prompted its creation, with names definetly enshrined in the field of classical scene worldwide.